Insurance Claims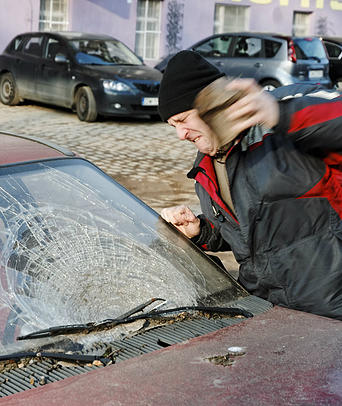 During the ye.ars we have been in business in Burlington Ontario, we have also assisted many hundreds of customers in dealing with their insurance claims. If your vehicle has unfortunately been vandalized, Burlington Auto Glass can inspect the vehicle and work on your behalf with the insurance company.
While many insurance companies do provide insurance for vandalism, we have found that because our prices are so low that the cost of repair is often less than the deductible. We can help you to determine if it would be cheaper to make the repair rather than pay that costly deductible and risk your premiums increasing next year.
Burlington Auto Glass will help you to get the insurance company to pay as much for the vandalism as possible. We will send out our on-site team members to your location to make the determination as to the cost of the repair. If the damage is minimal, we can take care of it that same day. If the damage is severe, we will tow the vehicle for free to our shop and make the repair quickly.
In the event we need more than a day for the repair, we will gladly provide you with a free rental car.