Windshield Replacement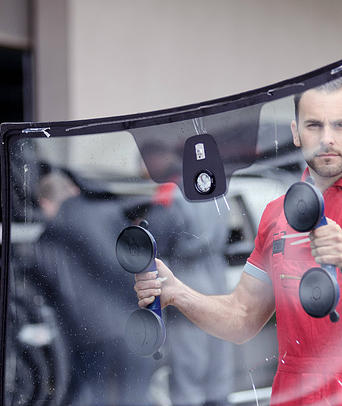 Repair of the windshield is always dependent on how large the crack or chip in the glass. While we strive to save our clients money by not having to make replacements all the time, if the chip that you see today is not addresses quickly it often spreads beyond repair in a short amount of time. While you might be inclined to ignore a small crack in the windshield, three or more of these cracks have the potential to severely compromise the integrity of the glass. In addition, if the crack is longer than the length of a dollar bill or is blocking your vision while driving, the time for a replacement is today.
One other thing to consider when it comes to windshield damage is the location of the crack or chip. If the damage runs along the outer edge of the glass, it is much more susceptible to spreading when you hit that next bump in the road.
We guarantee our customers that whether they need a windshield, side door glass, or rear window replaced, we will always provide the lowest possible prices to make that repair.